1. Melissa Marichi
951.220.2870
Can view Melissa's work on Instagram hashtag #melissamarichipamkupandhair
$65.00 for hair or make-up. For Wedding $85.00 for bridal hair, and if it's a party of 6 or more, Melissa can work out a package. (Melissa is on FaceBook as well).
2. Samantha Fitch Cotoia
714.206.6884
www.diversityimagemakeup.weebly.com
$35.00 for make-up and $50.00 hair & make-up.
3. Danielle Wright
951.239.83235
dwright112311@gmail.com
https://www.facebook.com/pages/make-up-hair-by-danielle-wright/460008920805669
$100.00 hair and make-up.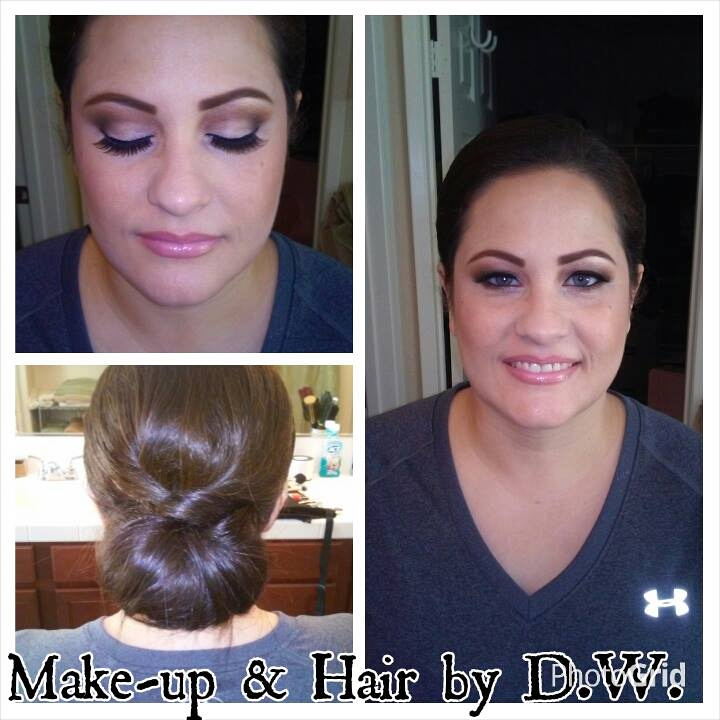 4. Ashlee Hopkins
On Facebook, as her for rates.